The Business Class rooms offer even more space for your business.
Have a very spacious bathroom with a higher standard of comfort. The rooms are always equipped with double bed and with leather sofas and glass coffee tables for comfortable viewing. Work place provides more comfort for your business.
Room size: 26-28 m2, maximum number of guests per room: 3
Key features:
A spacious bathroom with bathtub and shower
Extended range of bathroom products
Air conditioning with individual control for each room
Large work table with ergonomic leather chair
Spacious leather sofa with a glass table
Double wardrobes
Coffee & tea facilities, tea service
Late check-out till 14:00 pm, after consultation with the reception
Buffet breakfast in the room rate
Standard room equipment
Availability Calendar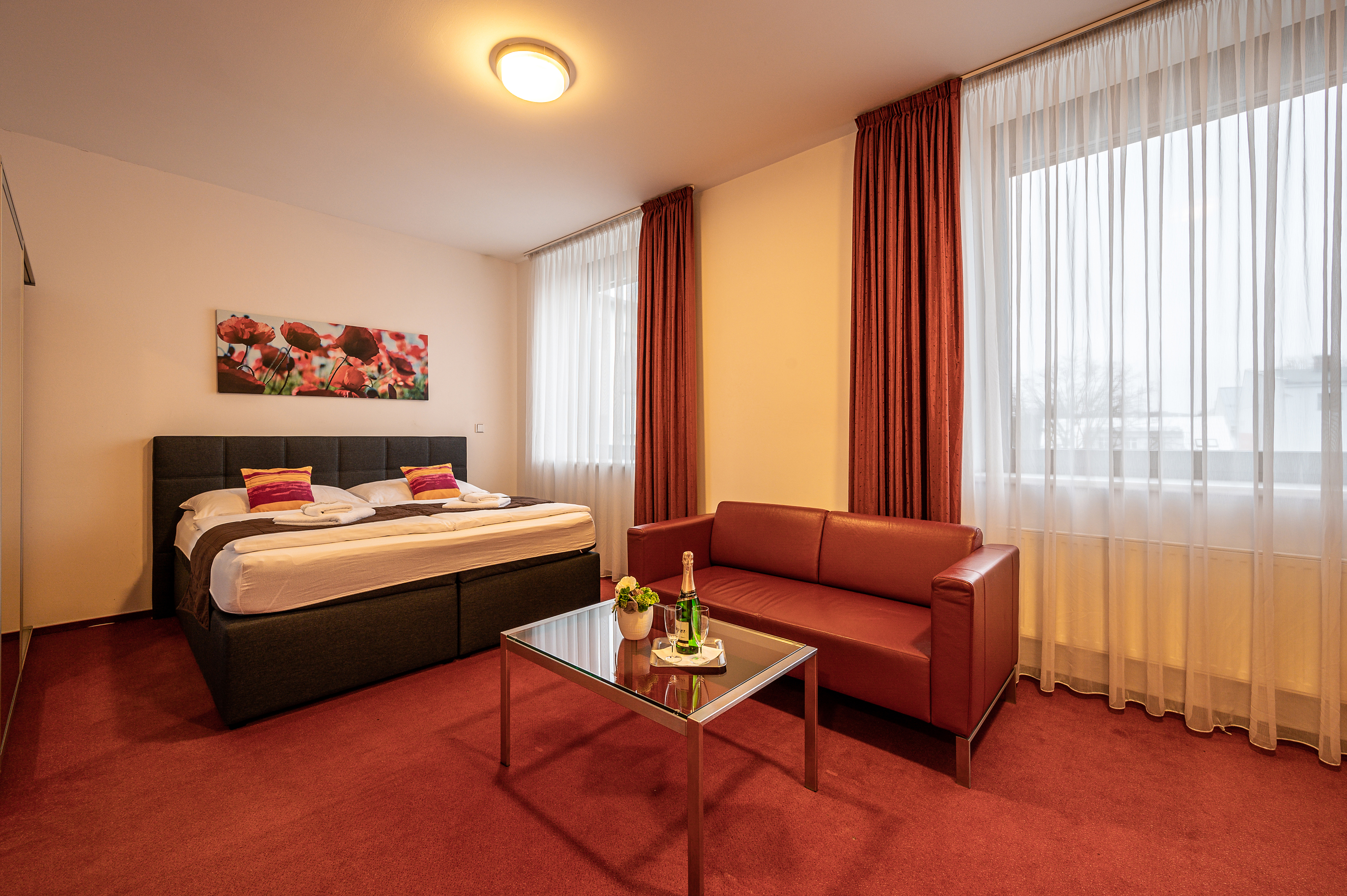 C. Dvoulůžkový pokoj BUSINESS
Pokoje Business Class nabízejí více prostoru pro Vaše podnikání. Mají velmi prostornou koupelnu s vyšším standardem vybavení. V pokojích je vždy umístěna dvojlůžková postel Boxspring a jsou vybaveny koženými sedačkami se skleněnými konferenčními stolky pro pohodlné sledování Smart televize.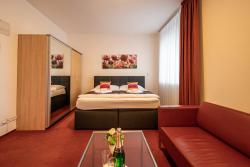 Ozoner desinfection
Free Netflix service
Free Youtube acces
October 2022

1

Sat

2

Sun

3

Mon

4

Tue

5

Wed

6

Thu

7

Fri

8

Sat

9

Sun

10

Mon

11

Tue

12

Wed

13

Thu

14

Fri

15

Sat

16

Sun

17

Mon

18

Tue

19

Wed

20

Thu

21

Fri

22

Sat

23

Sun

24

Mon

25

Tue

26

Wed

27

Thu

28

Fri

29

Sat

30

Sun

31

Mon

0

0

0

0

0

0

0

0

0

0

0

0

0

0

0

0

0

0

0

0

0

0

0

0

0

0

0

0

0

0

0